Home Screen
The app home screens featured visual promo areas that were updated weekly based on new releases and deals driven by the publishing team. Digital users were particularly interested in new releases available the same day as print, an ongoing challenge as we balanced our print, digital subscription, and digital single-issue strategy.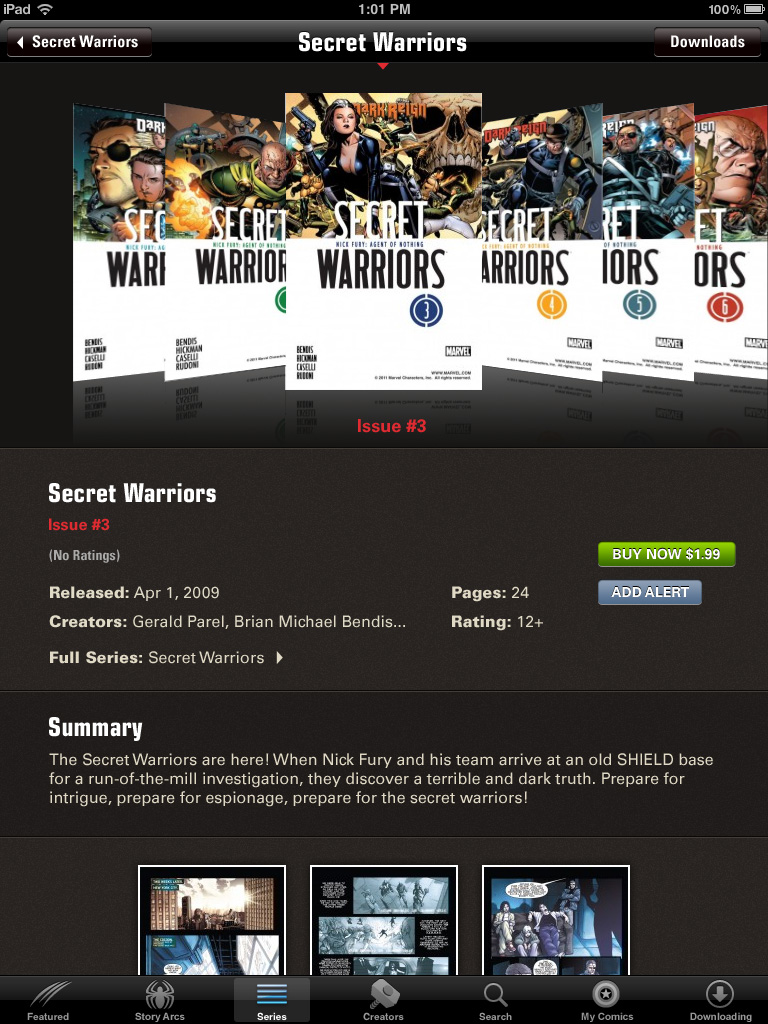 Visual Browsing
Comics are ultimately a visual medium, and the more a user can see, the better. The app featured cover browsing, as well as thumbnails of interior pages, so users could get a quick look at the art style.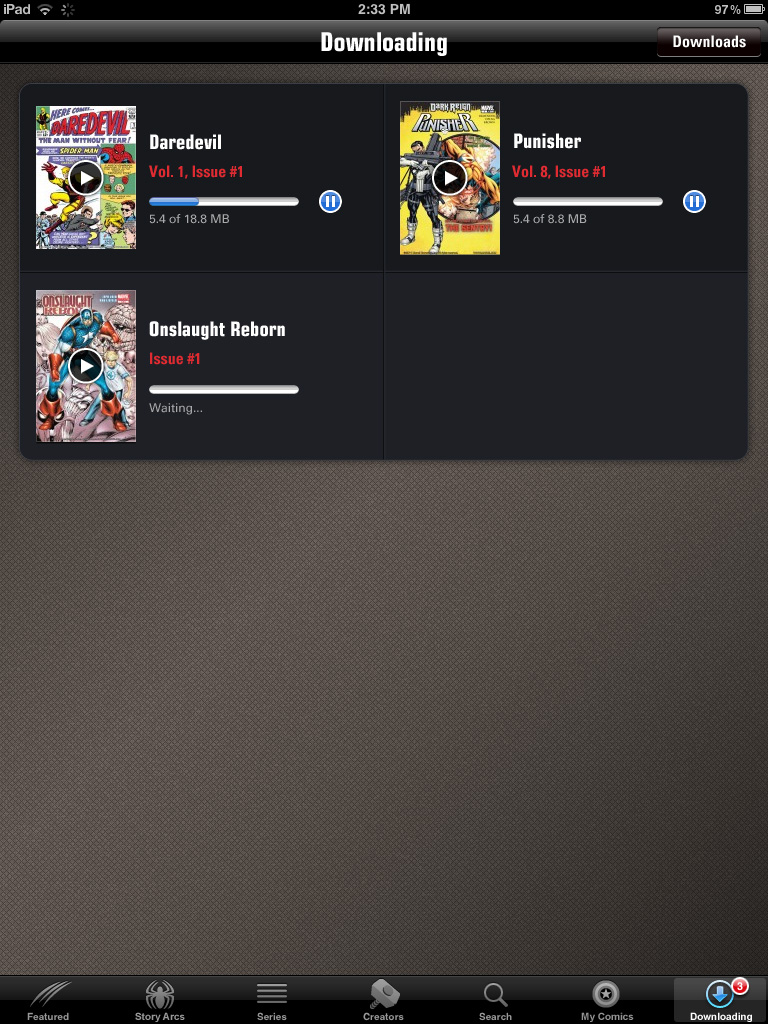 Download Management
Many readers wanted access to read offline, but devices do not offer unlimited local storage. To mitigate any issues, users needed an intuitive way to manage which comics were stored locally. An easily accessed 'Downloads' section made viewing which comics were stored easy, and freeing up memory as simple as tapping a button.